​
Mission 
Nurture Christian character
Empower students to serve
Show the love of Jesus
Teach students to think
Values
Serving: "Inasmuch as you have done it unto one of the least of these my brethren, you have done it unto me." Matthew 25:40
Outstanding: "Whatever you do, work at it with all your heart." Colossians 3:23
Achieving: "Run (your race) in such a way that you may seize the prize and make it yours." 1 Corinthians 9:24
Respecting: "Love one another as brothers and sisters, and be kind and humble with one another." 1 Peter 3:8
Vision
Financial growth: Strong constituent support for another 100 years. 
Opportunities and operations: A school culture and environment that is safe, inclusive, progressive, and holistic. Programs and facility allow students to pursue a wide variety of post-secondary tracks. 
Community connections: A positive relationship with the Adventist, local, and global communities. Exceptional parent and student satisfaction. 
Unparalleled Christian education: Daily opportunities to develop a clear, deep relationship with Jesus. Fully accredited classes that blend both Christian content and BC curricular content. 
Service mindset: Service activities that reach the Adventist, local, and greater communities in a meaningful way.
Motto
Discovering Purpose, Shaping Character 
Our Philosophy
The Okanagan Christian School is operated by the Seventh-day Adventist Church to provide a spiritually oriented education for children. A belief in the existence of the Creator God is fundamental in the philosophy of Seventh-day Adventist schools. We respect His divine authority and recognize His intervention in human affairs. We believe that true education develops the spiritual, mental, and physical powers of each student; preparing them for the joy of service in this life and for the higher joy of service in the life to come. To achieve this goal, we encourage each student to:
Develop a personal relationship with God and his fellow men as stated in Matthew 2:37-39
Master the basic academic skills
Value labor, physical and mental, as the blessing God intended
Cultivate physical fitness, mental ability, and moral purity as the blessing God intended.
The Okanagan Christian School is operated in harmony with the guidance and direction of the Office of Education, North American Division of the Seventh-day Adventist Church.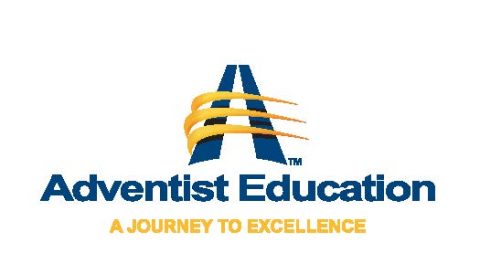 History
Okanagan Christian School has been connected to the Okanagan community since 1917. We were the first full K-12 Adventist school in BC.  Our constituents serve the community through the Seventh-day Adventist Church in the Kelowna area. We have always strived to offer a high quality Christian education that challenges students both academically and spiritually. We also believe in treating people out of love the way Christ treated others and served in his community. 
A Message From The Principal
My first experience with Okanagan Christian School was back in 1992 when I was in Grade 1. My mother was introduced to the school through programs being run in the gymnasium. Once my mom realized the value of Christian education, she worked hard to make sure we had access to this school and the amazing Christian community. We were very blessed to be supported and helped by the church to participate in this school for many years. I continued to grow and thrive under the wing of the Adventist church throughout my childhood and youth.
In 2010 upon graduating with a Bachelor of Education from UBC-O in Kelowna, I moved out to Korea to help start an Adventist school teaching American curriculum. After two years getting that school on its feet and getting my feet wet with teaching, I moved back to Kelowna to start my own tutoring company, Guardian Tutors. 
Fast forward to 2016 where I was given the opportunity to return to OCS as a high school teacher. This was a very intimidating offer because I was returning to a school where I was previously a student, with staff that actually taught me. However, I have been very blessed to be able to work alongside amazing staff who constantly support each other and have always made me feel welcome. By the end of the 2019/2020 school year, I was approached with an opportunity to move forward with my career by stepping into the role of principal. This has been an exciting adventure that I am confident will lead to continued growth for the school!
I am a firm believer in the value of Christian education. From my past experience at OCS to my children's current experience, I strongly believe that OCS is a place that can offer something even more valuable than a diploma, an opportunity to get to know Jesus personally.  
Jordan Wirtz